WHAT IS NGPF ACADEMY?
NGPF Academy is our system to offer and track FREE NGPF professional development opportunities for educators focusing on personal finance. While anyone can participate in free professional development through NGPF Academy, the swag and gift card incentives are intended for K-12 teachers and educators reaching a multitude of students. Finance professionals, homeschool educators, and adult educators are always welcome to attend NGPF PD but will not receive Academy credit. Only U.S. based educators are eligible to participate.
There is no need to enroll in the NGPF Academy! You will automatically be added to the NGPF Academy when you attend your first professional development opportunity.
3 WAYS TO START EARNING NGPF ACADEMY CREDITS:
How does NGPF Academy work?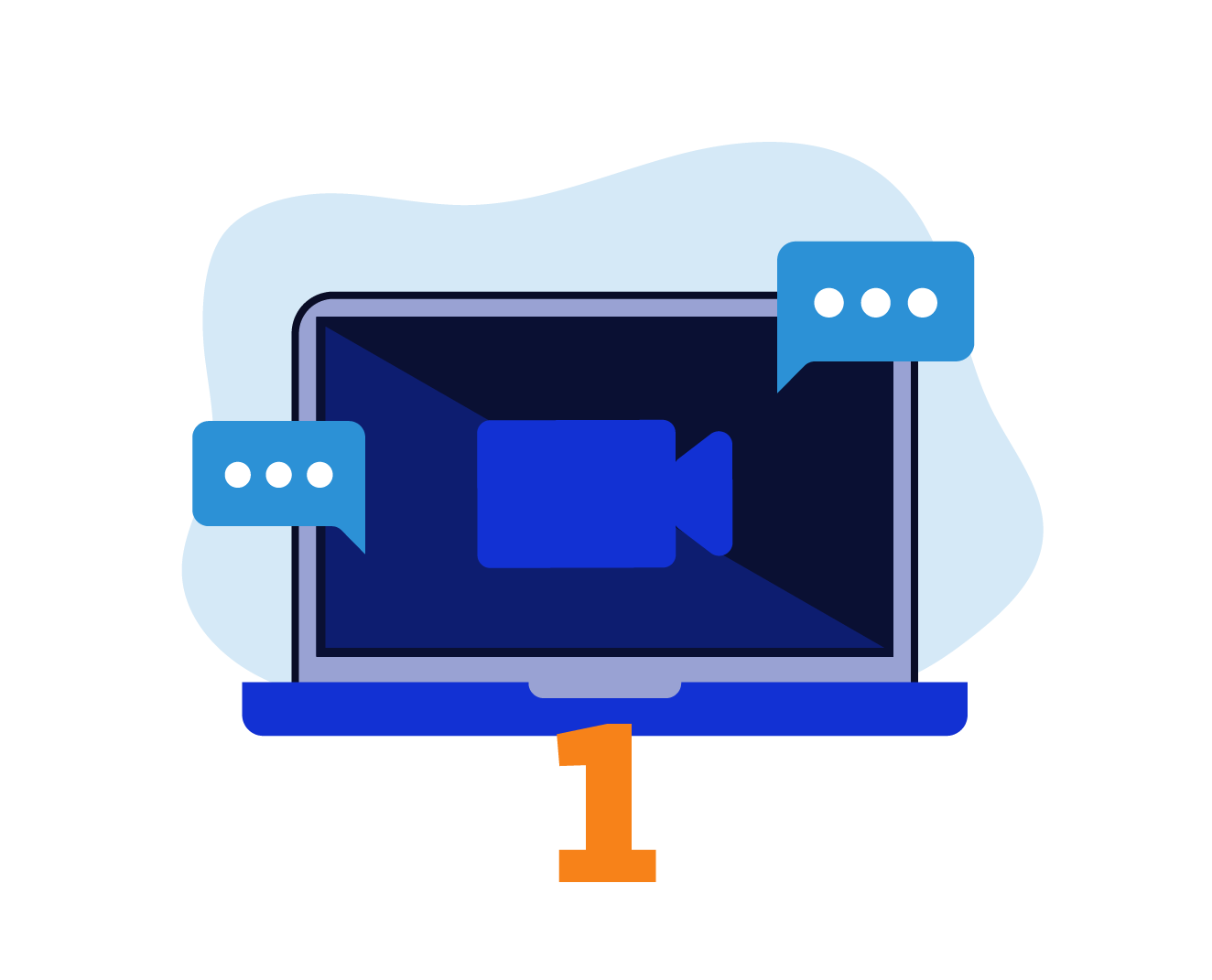 ATTEND NGPF PDs
Register for NGPF PD: FinCamps, Virtual PDs, On-Demand, Certification Courses, Conferences or Speaker Series
EARN CREDITS
For every hour of NGPF PD you attend, you'll earn one NGPF Academy Credit
GET SWAG
Once you reach the Academy milestones you will earn swag! This is our way of thanking educators - for all you do for your students and community.*
*Note: Swag is shipped on a quarterly basis. If you reach multiple levels during a single quarter, you will be shipped ALL earned swag.
What incentives* will I earn?
FRESHPERSON
10 Academy Credits
$100 Gift Card
SOPHOMORE
20 Academy Credits
$100 Gift Card
(plus gift card from Freshperson)
JUNIOR
30 Academy Credits
$100 Gift Card + Swag
(plus gift cards from Freshperson & Sophomore)
SENIOR
40 Academy Credits
$100 Gift Card + Swag
(plus all gift cards and swag from Freshperson, Sophomore, & Junior)
*You can only receive incentives per level once. The maximum amount of Amazon gift cards earned through NGPF Academy 2021-2022 per person is $400.
When will I receive my NGPF Academy Swag?
Users have from June 1st, 2021 to May 31st, 2022 to accumulate NGPF Academy Credits and reach the Academy level milestones to earn swag! With that being said, our office only ships swag out once per quarter. Use the date that you achieve the NGPF Academy milestone (ex. Sophomore status) to find your expected ship date for your swag.
*NOTE: Amazon gift cards will be emailed to you during the shipping window and a small team is packing your swag. You may hear that people have received theirs before you.

Please refrain from emailing academyswag@ngpf.org regarding swag until after the shipping window has passed.

Quarter when Academy milestone
was achieved

1ST QUARTER (JUNE 1 - AUG 31)
Swag & gift cards delivered by: SEPT 30
2ND QUARTER (SEPT 1 - NOV 30)
Swag & gift cards delivered by: DEC 31
3RD QUARTER (DEC 1 - FEB 28)
Swag & gift cards delivered by: MARCH 31
4TH QUARTER (MARCH 1 - MAY 31)
Swag & gift cards delivered by: JUNE 30
Make Sure to Check your Current NGPF Academy Registrations
Find all your current registrations, your total earned NGPF Academy Credits, access your PD Certificates, Zoom link, and more by going to "My Account" at ngpf.org.
*NOTE: NGPF Swag is shipped to your home address. Make sure to update your home address in NGPF Academy:
To confirm your home address in your NGPF Profile:
Go to My Account (Upper right-hand corner of ngpf.org)
Update your home address under "Get Swag"
Join the Community
Attend a Virtual PD
Brush up on your content knowledge, find support for personal finance activities, or collaborate with other personal finance teachers.
SIGN UP NOW
Get NGPF Certified
Get in-depth knowledge of specific Personal Finance topics through a 5-session NGPF Certification Course culminating in a Certification Exam. Courses are great additions to your practice and resume!
LEARN MORE
Access NGPF On-Demand
Deepen your content knowledge through modules on your own schedule and at your own pace.
SEE MODULES
Frequently Asked Questions
Who is eligible for NGPF Academy?
Anyone can participate in and track their PD hours through NGPF Academy by enrolling in one of many NGPF Professional Development opportunities (Virtual PD, Certification Course, On-Demand, FinCamps, and NGPF Conferences). However, NGPF Academy is intended for K-12 teachers and educators reaching a multitude of students. Finance professionals, homeschool educators, and adult educators are welcome to attend our professional development offerings but will not receive gift cards or swag. Only U.S. based educators are eligible to participate.
Where will you be sending the NGPF Swag?



We will be sending swag to home addresses. Please be sure to list your home address on your NGPF Profile Page. You can update your address here.
What PD counts towards NGPF Academy?
All NGPF hosted PD counts. However, external sessions outside of NGPF (even if hosted by an NGPF team member) does not count unless explicitly stated.
Will the PD hours I gain from participating in the certification courses count towards NGPF Academy credits?
Yes, all NGPF PDs will count towards NGPF Academy Credits. Sessions include: FinCamps, Virtual PDs, NGPF Conference, Certification Courses, and On-Demand.
Can I repeat the same sessions I got credit for in previous Academy years?



You are welcome to re-take any Virtual PD, Certification Course, and/or On-Demand module. However, if you have previously received Academy credit for the session, you will not receive another in this Academy year.
Do credits from the previous

NGPF

Academy Years carry over?

No, NGPF Academy Credits restart each year at 0 starting on June 1st.
Once I earn 'senior' level, can I start over again in the same Academy year?
No, NGPF Academy resets only on June 1st of each year. You can only earn each level once.
*Note: NGPF is a small non-profit with limited resources. As our organization's mission is to incorporate guaranteed personal finance education in all public high schools across America, we created NGPF Academy to reward and recognize K-12 teachers for participating in that effort. To maintain the integrity of the program, we regularly reference the Nearpod and Zoom reports to check for full participation. We ask that you participate actively in all of our PD offerings and act with integrity. We reserve the right to exclude anyone from the NGPF Academy program.
**Note: NGPF has $1.5M available in annual funding for NGPF Academy gift cards.