Become NGPF Certified in specific personal finance topics for FREE!
Certification Courses are NGPF's most in-depth professional development format. Each course combines 9 hours of live virtual sessions focused on a core personal finance content area with a 1-hour assessment exam. These courses are 100% free. Most states that track professional development accept them for state CEUs.
WHY TAKE A CERTIFICATION COURSE?
Become more confident, qualified, and ready for the classroom
Deepen your understanding of a specific personal finance topic
Boost your resume and earn digital badges to add to your email
Receive NGPF Academy credits and swag
Earn Continuing Education Credits, if eligible in your state
Achieve the NGPF Distinguished Educator award when you complete 6 or more certifications
NGPF CERTIFICATION AT A GLANCE
WEEK 1-2

Attend two 2-hour virtual sessions each week.

WEEK 3

Attend a 1-hour virtual session and a 1-hour optional review session.

EXAM

1-hour self-paced exam
Become certified with an 80% or better
Retakes are permissible in future exam windows.
Register for the upcoming cohort:
NEED TO MAKE UP A SESSION OR WANT TO ATTEND A REVIEW SESSION?
Click here to register for individual sessions to make-up missed sessions from a PREVIOUS cohort or to attend a review session before the next exam window.
SESSIONS

Nov 28 - Dec 15
REGISTRATION

CLOSED
EXAM WINDOW

Dec 16 - 23
Course topics offered:
Behavioral Economics
Cryptocurrency Basics
Consumer Skills
NOTE: Cohort 29 will be a 3-weeks long with sessions twice a week
Consumer Skills
2pm - 4pm PT / 5pm - 7pm ET
In this course, participants examine the lives of modern consumers. We explore targeted advertising, social media influencers, deceptive web design elements, advanced scams, fraud threats, fake product reviews, and more, all while building skills to help consumers make informed purchasing decisions.
WEEK 1
SESSION 1
Mon, Nov 28
WEEK 2
SESSION 3
Mon, Dec 5
WEEK 3
SESSION 5
Mon, Dec 12
---
Behavioral Economics
4pm - 6pm PT / 7pm - 9pm ET
Educators will walk away with real-life examples of these biases along with ideas on how to overcome them. This content knowledge will prove helpful in educators' lives while also increasing their confidence to teach the unit.
WEEK 1
SESSION 1
Mon, Nov 28
WEEK 2
SESSION 3
Mon, Dec 5
WEEK 3
SESSION 5
Mon, Dec 12
---
Cryptocurrency Basics
2pm - 4pm PT / 5pm - 7pm ET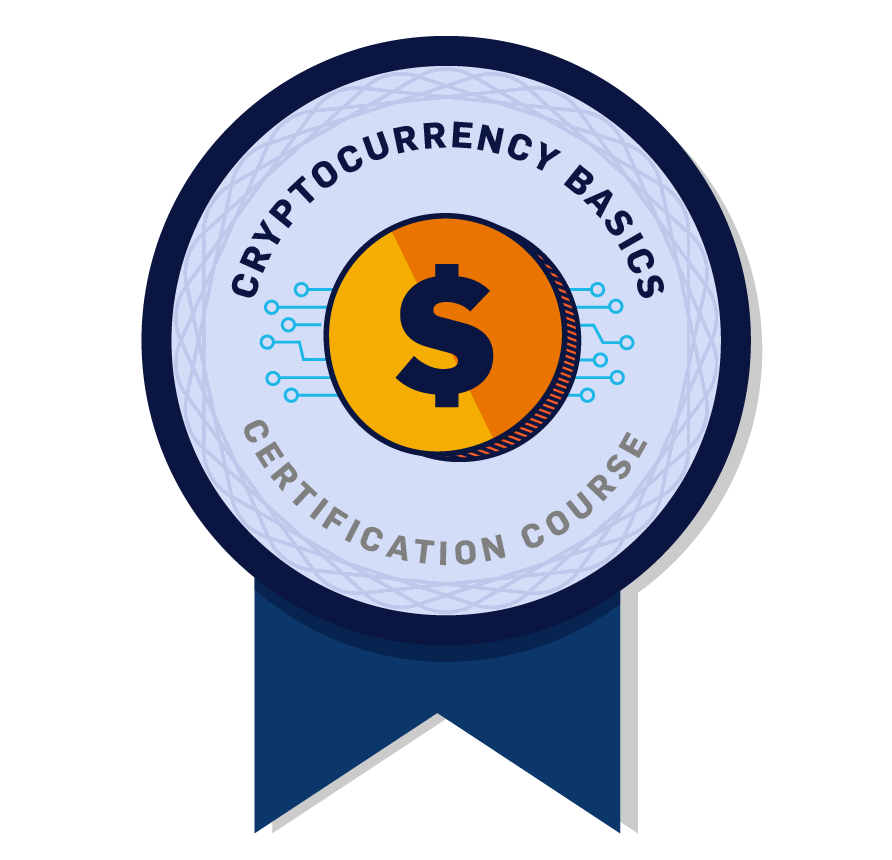 Sessions will cover many topics including the pros and cons of Bitcoin, to the current state of crypto, and more. Educators will gain an understanding of what cryptocurrency is, how it works, and arguments for and against its widespread adoption.
WEEK 1
SESSION 1
Tues, Nov 29
WEEK 2
SESSION 3
Tues, Dec 6
WEEK 3
SESSION 5
Tues, Dec 13
---
SESSIONS

Jan 9 - Feb 9
REGISTRATION

COMING SOON
EXAM WINDOW

Feb 10 - 17
Course topics offered:
Banking & Budgeting
Consumer Skills
Credit
Insurance
Psychology of Money
SESSIONS

Feb 13 - Mar 16
REGISTRATION

COMING SOON
EXAM WINDOW

Mar 17 - 24
Course topics offered:
Behavioral Economics
Career
Cryptocurrency Basics
Investing
Paying for College
Frequently Asked Questions

Will Certification Courses affect my NGPF Academy credits for the 2022-23 School Year?

Yes, NGPF Certification Courses will count towards your Academy Credits for the 2022-23 school year for those eligible. NGPF Academy is intended only for teachers and educators to reach a multitude of students. Finance professionals and homeschool educators are welcome to attend our professional development offerings but will not receive Academy Credits.
To learn more about NGPF Academy, click here.
What can I expect for the NGPF Certification Exam?
Length 30 Questions
Duration 60 Minutes. Once you start the exam, the timer cannot be paused. There will be a timer on the upper right side of the page.
Exam Window You will have a specific time period (usually 48 hours) in which you will need to start and complete the exam. You can view specific exam window end times by looking at your exam invitation email and clicking the link.
Exam Format Multiple choice (with use of open notes).
Scoring You will see your results immediately after completing the exam. A passing grade is 80%. If you pass, your NGPF PD Certificate will be available in your NGPF Academy Profile within 7 business days.
The exam window has opened and I still haven't received my exam invite email, what can I do?
If you have attended all 5 sessions of a specific course you will receive an exam invite via email the day the exam window opens. If you have not received this email, please email certifications@ngpf.org and include an alternative email that we can send the exam invite to.
Can I re-take the exam if I miss the exam window or score less than an 80% and do not pass?
Yes, you can! We will send you an exam link during the next exam window to try again.
Can I complete more than 1 Certification at a time?
Yes, you can! You must register for each separately.
I am going to miss a session, what can I do to make it up?
If you miss a session you can make up 1 session during your registered cohort via the On-Demand module found on the course web page. If you are unable to complete the module or prefer the live sessions, you can register for a single session make-up in a future cohort here.
If I miss a session, can I still take the Exam?
No, you will need all 9 hours of Certification Course content before becoming eligible for the Exam!
How are CEU/PD credits processed after completing a certification course?
When you take the exam, you will be asked to provide your state and state ID# if applicable (necessary for MI, PA, and WY). When you provide this information at the time of the exam, your CEUs are automatically processed by NGPF following your state's specific guidelines. We have outlined the process for each state in our Guide to State PD Credits.
Do I have to renew my NGPF Certification yearly?
No! We do not recommend attending a course you have already completed in previous years unless we have shared that the course has been completely updated and revamped.