PAYING FOR COLLEGE
Students are in the "driver's seat" as they make decisions to get to and through college.
20 MIN
BUDGETING
Help Enzo manage his budget, reach his savings goal, and make it to Vegas.
15 MIN
INSURANCE
Can you select insurance to help you survive a few spins on the dreaded Wheel of Bummers?
15 MIN
CRYPTOCURRENCY
Pick the right cryptocurrencies and build your fortune, or lose it all.
15 MIN
CAREER
Influenc'd is designed to give an idea of what it's like to be an entrepreneur, through the lens of being an influencer.
20 MIN
INVESTING
See the consequences of 20 years of investing decisions in just 20 minutes.
20 MIN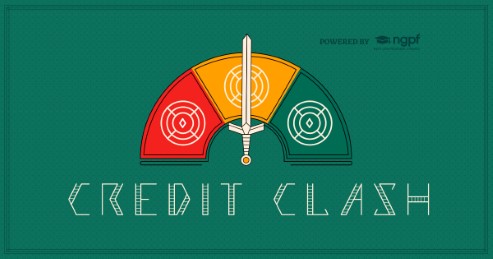 MANAGING CREDIT
Battle your way to the perfect credit score. May the cards be in your favor.
15 MIN
CAREER
Living paycheck to paycheck is stressful. Can you make it through the month?
10 MIN
TYPES OF CREDIT
Students will learn the "tricks of the loan trade" as they play the role of a loan shark and try to maximize their profits.
10 MIN
BUDGETING
Can you make it as an Uber driver with two kids to support and a mortgage payment due in a week?
15 MIN
MANAGING CREDIT
When it comes to debt, how do you get kids to care about things like interest rates, compounding and minimum payments?
5 MIN