May 25, 2022
Question of the Day
Question of the Day: What percentage of Amazon reviews are potentially fake?
A 4.5 star average review on those discount electronics might not mean what you think it does.
Answer: Up to 42%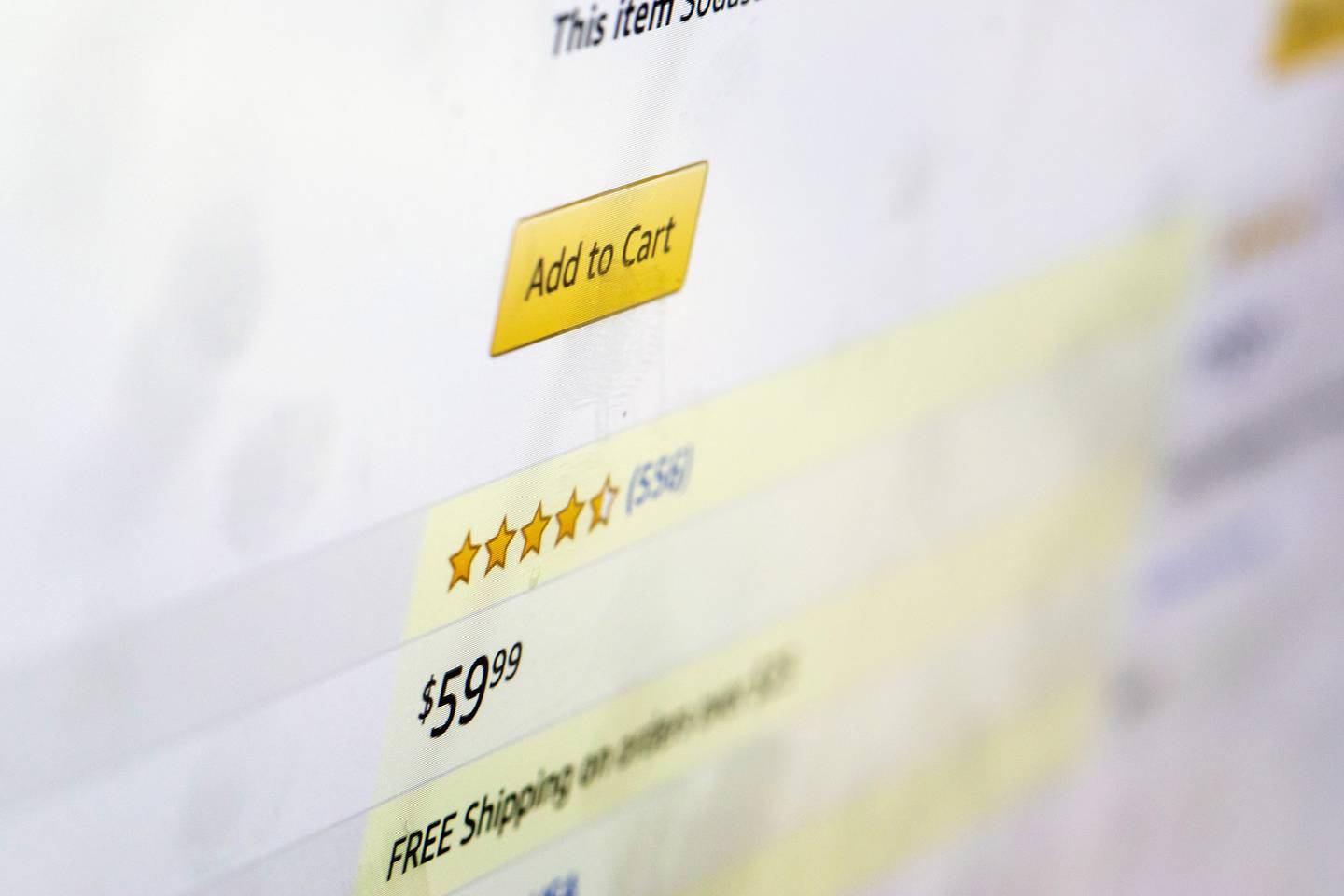 Questions:
How much do you rely on online reviews before purchasing an item?
Have you ever noticed a fake review while shopping online? What made you think it was fake?
Do you think that online reviews impact whether people purchase an item or not? Explain.
Click here for the ready-to-go slides for this Question of the Day that you can use in your classroom.
Behind the numbers (Chicago Tribune):
"Fake reviews on Amazon.com during the pandemic have reached levels typically seen during the holiday shopping season.
About 42% of 720 million Amazon reviews assessed by the monitoring service Fakespot from March through September were unreliable, up from about 36% for the same period last year. The rise in fake reviews corresponded with the stampede online of millions of virus-avoiding shoppers.
"We've only seen those kinds of numbers in the Black Friday or Christmas period in 2019," said Fakespot founder and Chief Executive Officer Saoud Khalifah. "In 2020, the surge of fake reviews has proliferated in a rapid manner coinciding with lockdown measures in the USA." By contrast, almost 36% of Walmart.com reviews assessed by Fakespot during the same period were fake — about the same as last year."
---------------
Check out NGPF's Consumer Skills unit to arm your students with the know-how to be savvy consumers!
---------------
Get students out of their seat and recognizing when they're being manipulated with MOVE: Identifying Dark Patterns!
About the Author
Ryan Wood
Ryan grew up with and maintains a love for learning. He graduated from the University of Wisconsin-Green Bay with a degree in Business Administration and worked in sports marketing for a number of years. After living in Texas, Colorado, Tennessee, and Minnesota, the call of education eventually brought Ryan back to his home state of Wisconsin where he was a Business and Marketing teacher for three years. In his free time he likes to spend time with his wife and daughter, play basketball, read, and go fishing. Now with NGPF, Ryan is excited to help teachers lead the most important course their students will ever take.
Subscribe to the blog
Get Question of the Day, FinCap Friday, and the latest updates from NGPF in your inbox by subscribing today: