Mar 28, 2022
Question of the Day
Question of the Day: Can you name one of the two richest billionaires in sports?
Answer: Vince McMahon ($2.3 billion) and Michael Jordan ($1.7 billion)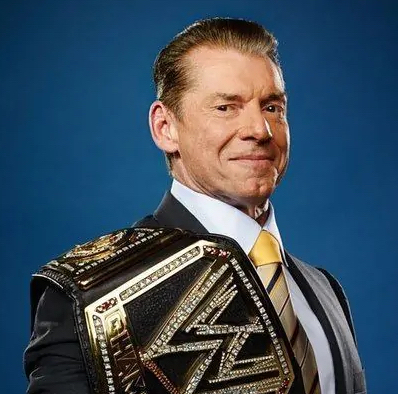 Questions:
Are you surprised by who tops the richest sports stars? Why or why not?
Other than competing as professional athletes, how did these stars earn their fortune?
How can entrepreneurial skills benefit those who have a skillset or talent?
Click here for the ready-to-go slides for this Question of the Day that you can use in your classroom.
Behind the numbers (Forbes):
"Vince McMahon is chairman and CEO of entertainment company World Wrestling Entertainment (WWE), which hauls in nearly $1 billion in annual revenue. A third-generation wrestling promoter and wrestler, McMahon grew up in a trailer park in North Carolina and joined his father's small wrestling company in 1972. McMahon purchased the business 10 years later, then transformed the World Wrestling Federation from a regional operation into a global phenomenon. WWF (now called WWE) went public in 1999; today its programs are broadcast in roughly 150 countries and more than 30 languages. His foundation has gifted funds to the Boys & Girls Club of Stamford, Connecticut, and Breast Cancer Alliance.
Regarded by most as the NBA's greatest all-time player, Michael Jordan won six titles with the Chicago Bulls. His salary during his career totaled $90 million, but he has earned $1.8 billion (pre-tax) from such corporate partners as Nike, Hanes, and Gatorade. MJ joined sports-betting firm DraftKings as a special advisor to the board and an investor in September 2020. He also became a NASCAR team co-owner in late 2020. Jordan, who owns the Charlotte Hornets, agreed to sell a minority stake in a 2019 deal that valued the NBA team at $1.5 billion."
--------------
For more business-related resources, check out the Entrepreneurship mini-unit page!
--------------
Attend NGPF Professional Developments and earn Academy Credits on your own time! Check out NGPF On-Demand modules!
About the Author
Mason Butts
After graduating from UCLA with a Master's in Education, Mason spent 5 years as a science educator in a South Los Angeles public high school. He is committed to supporting the holistic growth of all students and empowering them to live a life of relational, academic, and financial success. Now settled in the Bay Area, Mason enjoys facilitating professional developments and partnering with educators as they prepare students for a bright financial future. When Mason is not building curriculum or planning a training, he can be found cycling, trying new foods, and exploring the outdoors.
Subscribe to the blog
Get Question of the Day, FinCap Friday, and the latest updates from NGPF in your inbox by subscribing today: