Oct 22, 2023
Question of the Day: How much money do Americans waste on uneaten candy for Halloween?
The number may make you think twice before buying another bag of fun-size treats.
Answer: $400 Million in uneaten candy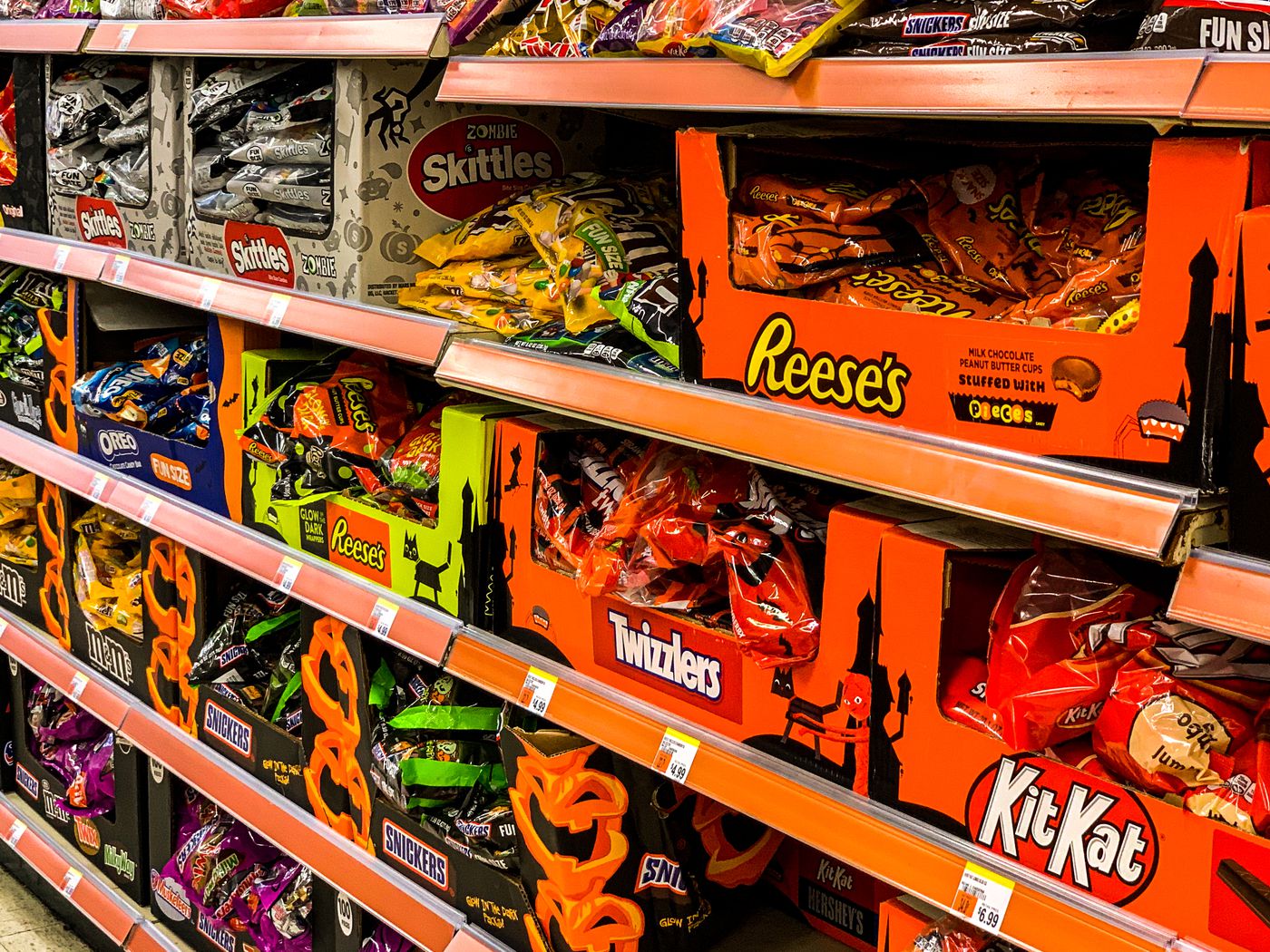 Questions:
Why do you think that Americans buy more candy than is eaten on Halloween? What factors influence the decision on how much to buy?
How much candy do you typically eat over Halloween? What do you do with the leftovers?
What are some strategies to avoid overspending on holidays such as Halloween?
Here are the ready-to-go slides for this Question of the Day that you can use in your classroom.
Behind the numbers (Apartment Therapy):
"Every year, Americans throw away about $400 million worth of uneaten sweets from trick-or-treating. That's a lot of food waste. But the fix is simple: stop giving away candies that kids don't like (candy corn, anyone?) and give away treats that they do enjoy.
To help you buy the sweets that trick-or-treaters will actually eat, candystore.com has published a study on the most popular candy by state. The company looked into their Halloween sales of the last 15 years, and found that Reese's Cups are the most popular of all, taking the top spot in California, Florida, Kentucky, North Carolina, and Wyoming."
-----------------------
Want to deepen your content knowledge, earn 10 Academy credits, and a certification badge? Register for an NGPF Certification Course today!
-----------------------
For more Halloween content, check out the Question of the Day: What is the #1 way consumers plan to celebrate Halloween?
About the Author
Mason Butts
After graduating from UCLA with a Master's in Education, Mason spent 5 years as a science educator in a South Los Angeles public high school. He is committed to supporting the holistic growth of all students and empowering them to live a life of relational, academic, and financial success. Now settled in the Bay Area, Mason enjoys facilitating professional developments and partnering with educators as they prepare students for a bright financial future. When Mason is not building curriculum or planning a training, he can be found cycling, trying new foods, and exploring the outdoors.
Subscribe to the blog
Join the more than 11,000 teachers who get the NGPF daily blog delivered to their inbox: