Jan 31, 2017
NGPF Podcast: Tim Talks To Blended Learning Aficionado Steve Penley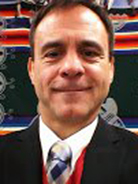 Thanks to Steve Penley of Waubonsie Valley High School (Aurora, Illinois) for coming on the NGPF podcast recently. Steve came to our attention through his participation in the NGPF Professional Learning Communities (PLC) program that Jessica (from NGPF) facilitates. In Jessica's words, "Steve provides tons of great feedback to other participants and stays abreast of new technologies and tools which is incredibly valuable to the group." In this podcast, Steve shares the reasons that he participates in PLCs, as well as his insights on how to run a blended learning classroom along with his favorite lesson. He will also tell you about a few of his favorite online resources and tech tools. Enjoy!
Details:
0:00

~

1:01

– Introduction

1:01

~

2:35

– Steve's teaching job and a little about the community he teaches in

2:35

~

3:53

– Types of classes he teaches

3:53

~

11:30

– What he likes about blended learning

11:30

~

14:34

– How he keeps the class together in a blended learning environment

14:34

~

17:39

– Blended learning example

17:39

~

22:08

– Knowledge Matters simulation

22:08

~24:45 – Finding online resources
24:45~25:03 – A word from our sponsor, Next Gen Personal Finance
25:03~27:53 – How he teaches investing
27:53~33:24 – The value of NGPF Professional Learning Community
33:24~34:30 – Final thoughts
34:30~35:21 – Conclusion
Resources:
Notable Quote:
"The concept of blended learning allows students to experience group work and allows them to self-pace and helps them identify their strengths and their weaknesses. It also gets the kids to ask questions and expand their understanding, which is a critical aspect."
About the Author
Tim Ranzetta
Tim's saving habits started at seven when a neighbor with a broken hip gave him a dog walking job. Her recovery, which took almost a year, resulted in Tim getting to know the bank tellers quite well (and accumulating a savings account balance of over $300!). His recent entrepreneurial adventures have included driving a shredding truck, analyzing executive compensation packages for Fortune 500 companies and helping families make better college financing decisions. After volunteering in 2010 to create and teach a personal finance program at Eastside College Prep in East Palo Alto, Tim saw firsthand the impact of an engaging and activity-based curriculum, which inspired him to start a new non-profit, Next Gen Personal Finance.
Subscribe to the blog
Get Question of the Day, FinCap Friday, and the latest updates from NGPF in your inbox by subscribing today: