May 04, 2017
Introducing NGPF's Summer Institute 2017 Participants!
Session 1: June 2017
Brent Gostomski from Stevens Point Area Senior High School (Stevens Point, WI)
After five years of working in the business world, Brent transitioned to teaching at the high school level.  He developed his passion for personal finance from his high school Personal Finance teacher. Brent teaches in face-to-face, online and blended learning formats. In addition to teaching, he coaches multiple sports and enjoys spending time with his wife Alli and son Porter.
Erin Johnson from The Soulsville Charter School (Memphis, TN)
Erin has been teaching for 8 years and has a passion for building online learning communities to provide students more choice in how they learn critical concepts and skills.  Erin also believes that students should be active in their communities, sharing the knowledge they have learned with others.  In her spare time, she enjoys traveling, reading, and home design. 
Jeffrey Snyder from Wayne Valley High School (Wayne, NJ)
Jeff Snyder has been teaching personal finance, financial literacy, and accounting for the last 9 years. He is passionate about empowering his students to believe in their abilities to be successful in their future endeavors. He enjoys spending his free time with his wife and daughter, playing golf, and going to the beach. Jeff finds inspiration through Anthony Robbins and Brendon Burchard.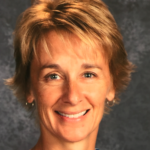 Jill Wilson from Glenwood Springs High School (Glenwood Springs, CO)
Jill believes that every high school student should enter adult life with a solid understanding of personal finance. She has spent her 25-year teaching career at Glenwood Springs High School where the majority of the 950 students take her semester-long Financial Literacy course.  Jill enjoys the beautiful Colorado mountains, triathlon, snowboarding, and being a soccer mom.
Jody Sandru
Twin Bridges High School
Twin Bridges, Montana
Joey Running of West Albany High School (Albany, OR)
Joey has been an educator for 25 years teaching at both the high school and community college levels. She is currently developing an advanced finance course called Wealth Building and Management to be offered for the first time Spring 2018 which was a result of student demand and interest to learn more about investing for their futures.  An introductory personal finance class was not enough for her students. They wanted more!
Kathleen McNamara of Newark Leadership Academy (Newark, NJ)
After a 30-year Wall Street career, Kathleen is living her dream as an educator! This is Kathleen's third year at Newark Leadership Academy, an alternative school within the Newark Public School District. Her school reengages 16-20-year-olds who are two or more years behind in their coursework. Aware of the educational inequities that exist in New jersey, Kathleen chose to join Teach for America as she felt they would help her find a district where she could make a difference.
Martha Somers of Broad Run High School (Ashburn , VA)
Martha Somers is a 16-year business teacher with Loudoun County Public Schools.  When Personal Finance and Economics were introduced in her school district three years ago as a graduation requirement, Martha jumped at the chance. She wanted to teach a subject that had a great deal of engaging content that would empower high school students to learn what her generation did not–effective money management.
Pat Page of East Greenwich High School (East Greenwich, RI)
Patricia (Pat) Page, a Business and Computer Technology Educator, holds graduate degrees in Business Administration and Education, and is pursuing a PhD in Educational Technology. As Rhode Island's 2014 Teacher of the Year and Vice President of RI Jump$tart, Pat's state and national efforts center on building collaborative partnerships between the classroom and workplace, and championing financial capability within today's youth.
Patrick DeRosa of Osbourn Park High School (Manassas, VA)
While completing his student-teaching, Patrick was paired with a teacher who only taught Economics and Personal Finance and his love for the subject began there. He has now been teaching Econ and Finance and World History at Osbourn Park High School for the past three years. Patrick fell in love with teaching Personal Finance because he believes, regardless of age, all individuals need to gain an understanding of their finances.
Ruth Sisman of Albemarle High School (Charlottesville, VA)
After completing an MBA, Ruth Sisman worked in management for a few years.  Then, Ruth moved to Turkey where she taught Business English to students at Istanbul University. Moving back to the US, she entered secondary education and was able to use her business background teaching Management and Marketing. When Economics and Personal Finance became a graduation requirement, Ruth jumped at the chance to teach this critical subject.
Talitha Oliveri of Hopedale Junior/Senior High School (Hopedale, MA)
Talitha Oliveri has been teaching in a small New England town for 19 years.  To extend the reach of her passion for financial literacy to a larger audience, three years ago she made the switch from teaching math to teaching Financial Literacy and Career & College Planning.  In recognition of her efforts, Talitha was named Visa Practical Money Skills Innovative Educator of the Month for March 2017. 
Session 2: July 2017
Barbara O'Neill of Rutgers University (New Brunswick, NJ)
Dr. Barbara O'Neill is a Distinguished Professor at Rutgers University in New Brunswick, NJ and Rutgers Cooperative Extension's Specialist in Financial Resource Management. She provides national leadership for the Extension Investing For Your Future and Small Steps to Health and Wealth™ programs and has written over 160 articles for academic publication and received over 35 national awards and over $1 million in grants to support financial education programs and research.
Brett Burkey of Dreyfoos School of Fine Arts (Palm Beach, FL)
Brett Burkey lives with his wife and dog in Boca Raton, FL. He has been a high school teacher in Palm Beach County for 33 years; 32 at Spanish River H.S. and currently at the Dreyfoos School of the Arts. For 11 years, he has served as the Assistant Director of the Florida Atlantic University Center for Economic Education.
Brian Johnson of Forest Hills Northern High School (Grand Rapids, MI)
Brian Johnson has been teaching business and computer classes for 17 years.  Prior to his career as an educator, he worked for seven years in retail and automotive materials management.  In addition to teaching, Brian serves the students as the DECA advisor and junior varsity water polo coach.
Courtney Poquette of Winooski High School (Winooski, VT)
Courtney Poquette is an advocate for Financial Literacy in the State of Vermont. She developed and introduced the first Personal Finance class at Winooski High School ten years ago and has continued to attend conferences and workshops across the country to fine-tune her curriculum. Courtney was recently recognized as the Vermont Jump$tart Coalition's 2017 Financial Literacy Champion for the state.  
Diane Mondoro of Bridgewater-Raritan High School (Bridgewater, NJ)
Diane worked in the pharmaceutical industry before pursuing an MBA in Marketing at Rutgers University. She left the industry to work as an adjunct professor at Fairleigh Dickinson University, where she discovered her true passion for teaching. Diane taught high school biology for 3 years before switching to business and accounting. She loves teaching personal finance because it is so relevant to her students.
Jodie Holmquist of Hinsdale Middle High School (Hinsdale, NH)
Jodie is the business teacher at Hinsdale Middle High School in Hinsdale, NH, where she applies her many years of experience in treasury management, tax accounting, and general accounting. She teaches classes in personal finance, accounting, and economics as well as other business electives and advises the newly formed FBLA chapter and the National Honor Society.
Julie Giglia of Whitman-Hanson Regional High School (Whitman, MA)
Julie Giglia has been a Business/Technology teacher at Whitman-Hanson Regional High School for 13 years. In April, she was awarded the 2016 Massachusetts Business Teacher of the Year. In February of 2015, Julie was named Visa Practical Money Skills Innovative Educator for the Month of February.  Julie has written and won two grants to support 3D printer technology for her high school.
Kayla Bousum of Johnston High School (Johnston, IA)
Kayla Bousum has been teaching business and computers in Iowa for 16 years.  The last 11 years have included teaching financial literacy at Johnston High School in Johnston, IA. Over her teaching career, Kayla has taught a variety of business topics, but none have sparked her passion quite like teaching financial literacy. Kayla believes financial literacy should be a required course to graduate, and starting in the fall of 2017, her school district has made that a reality. 
Kerri Herrild of De Pere High School (De Pere, WI)
Kerri is in her 15th year of teaching and has been at De Pere High School, in Wisconsin, for the past 13 years.  She majored in Secondary Business Education at Northern Michigan University and minored in Biology Education.  She also has her Master's Degree in Educational Technology.  Kerri loves to share her energy and passion for Personal Finance and other business or biology related topics with her students.
Laurie Gardner of Marine City High School (Marine City, MI)
Laurie Gardner teaches Business Education and Financial Management.  This is her ninth year of teaching and she considers this school her home because she's an MCHS graduate. Each year gets better because Laurie enjoys collaborating with colleagues, bringing fresh new ideas into the classroom that keep students engaged, and applying curriculum and lessons to the real world.

Steve Penley of Waubonsie Valley High School (Aurora, IL)
Steve has fourteen years of management experience in the private sector, along with twenty three+ years of experience teaching personal finance.  Previously, Steve taught the capstone methods class for aspiring business teachers at Benedictine University. Steve currently teaches at Waubonsie Valley High School, where he enjoys using experiential learning to create an engaged learning environment.
Vicky Livesay of D-B EXCEL (Kingsport, TN)
Vicky is proud to be a staff member at D-B EXCEL in Kingsport, TN. D-B EXCEL is an innovative school that is designed to meet the needs of 21st-century learners in grades 9-12 using a blended learning approach.  This personalized approach to learning has been a great fit for her personal finance students as they can improve their financial literacy skills based on their baseline level of understanding.
About the Author
Laura Matchett
After graduating with an education degree and spending 7 years in an elementary classroom, Laura made the switch to the non-profit world and loves interacting with students, educators and business professionals across the country. She is passionate about all students having access to high quality education and views personal finance education as one way to 'level the playing field'. When Laura is not locating or creating high quality educational resources, you can find her mountain biking or searching for the best ramen in town!
Subscribe to the blog
Get Question of the Day, FinCap Friday, and the latest updates from NGPF in your inbox by subscribing today: